About Leilani Properties
ʻO ke aloha ke kuleana o kahi malihini
It is Hawaiʻi's privilege to extend aloha to our visitors, and it is the responsibility of our visitors to extend aloha for Hawaiʻi.
Leilani Properties LLC is a strong supporter of regenerative tourism as a way to protect our natural environment and respect the Hawaiian culture while offering visitors an authentic experience with Aloha. The goal is to connect mindful travelers with our local communities to create a positive impact for Hawaiʻi. We hope that our guests will find ways to care for our beloved home and want to give back to the island community. Please visit https://www.nahha.com/kaiaulu for more information on the efforts to the Native Hawaiian Hospitality Association to perpetuate authentic culture in the visitor industry.
He pilina wehena ʻole ke aloha honua.
One's love for the planet is an inseverable relationship.
About Leilani
Leilani was born and raised here on Hawai'i Island. Growing up in Puako she began working in the Real Estate/Vacation Rental business alongside her mother "AlohaDebbie". Together they ran AlohaDebbie Properties, a successful family business, managing 25+ vacation homes for many years. This is where Leilani learned the values that are the key to success in this business. Creating personal relationships with guests, dedicated service to clients with honesty and integrity, giving excellent service with Aloha.
Leilani is an active Realtor since 2005 and has been a Broker since 2015 when she began Leilani Properties LLC ®. Having grown up in the Real Estate world and being from this special place, she have a wealth of knowledge to offer clients. She specializes in the northwest side of the island from the Kona Coast to Hamakua regions. Whatever your Real Estate goals are, she will guide you through the process and represent your best interests. She takes a lot of pride in her services and operates with a high level of integrity.
Along with her Real Estate business, she manages a handful of boutique properties from Waialea Bay to Keauhou. Each vacation home is uniquely designed in an ideal setting, well maintained and full of comfort and beauty. She is committed to keeping her inventory small in order to give each property the care and attention that it deserves.
When she is not showing properties, serving her clients or caring for her beautiful beach homes… Leilani is either in the ocean; paddling her oc1, training with her dedicated outrigger crew or spending time with her 'Ohana. She is a mother of 3, happily raising her family here on the beautiful Big Island.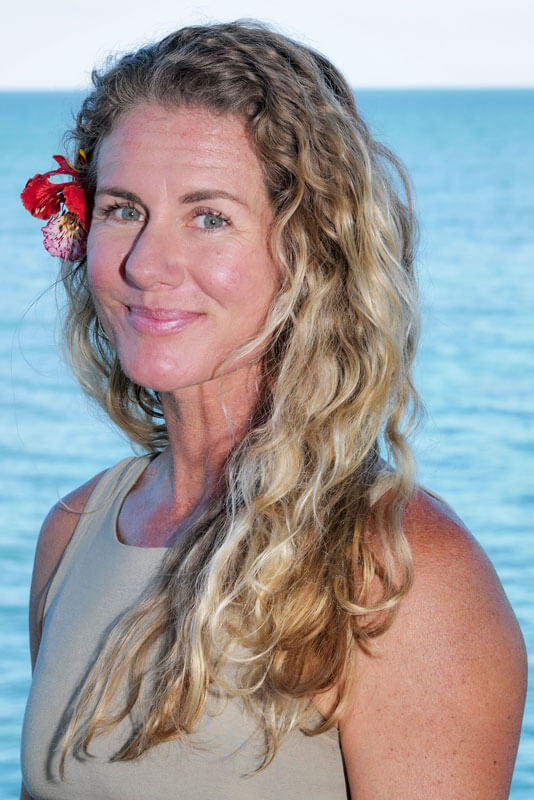 "I love caring for these beautiful beach homes and offering our guests a professional and friendly service. It is a pleasure to welcome our guests to this little piece of paradise year after year. I am available 24/7 for any questions or guest needs. Mahalo for the opportunity to serve you!" ~ Leilani
Lalamilo Beach House
"What a fantastic place! Lalamilo Beach House was the perfect setting for our family vacation! Just pack a bathing suit and go now! Gracious space for sleeping and hanging out. The kitchen worked great for cooking for a crowd. We spent most of our time on the beach and the fabulous deck! The coral reef right out in front of the house hosts a treasure of tropical fish and the gear is provided. Leilani was delightful and so helpful. I highly recommend this piece of paradise!"
— M.D.
Kahaluu
"Leilani and her team keep the Kahaluu AirBnB so clean! My parents loved the thoughtful touches of fresh fruit the clean pool and hot tub, their quiet mornings on the lanai waking up with the birds and ocean views and the friendly grounds keepers who kept it all in great working order. The location was close to quick amenities and easy to get out of town. A perfect 10!"
— Kahaluu Guest

Puako Reef House
"The Puako Reef House is the quintessential Puako home, Hawaiian style at its finest. We loved waking up to birds, gentle tropical breezes and turtles at our front steps. Showering under the stars in outdoor shower was magical and the sunsets are gorgeous for outdoor family dinners. Leilani was fantastic to work with, she made sure we had everything we needed for a wonderful escape from reality. Highly recommend this home for the ultimate Big Island getaway."
— The Millers