Waialea Bay Vacation Rentals
About Waialea Bay
Enjoy the pristine, white sand beach and clear, turquoise water of Waialea Bay – a protected marine sanctuary.
Waialea Bay Beach on the Big Island on Hawaii, also known as Beach 69, is an idyllic white sand beach. It is a perfect place to swim, snorkel, paddle board or kayak. The bay is a marine sanctuary and is abundant with underwater sea life. This is one of the few white sand beaches on Hawaii island and it offers both sun and shade trees. Many local families come here with their children. The summer months are mostly calm and perfect for swimming and snorkeling.
The ocean bottom drops off gradually and reaches depths of around 30 feet (9 m) just outside of the bay. Below the surface, you'll find several coral colonies around large underwater rocks. Lots of colorful fish live in the area.
The water is less friendly in the winter and since there are no lifeguards on duty, it may be best to stay on the shore and watch the waves. When the surf is up, surfers and bodyboarders are drawn to a surf break at the northern point of the bay.
Waialea is known as Beach 69 among local residents. Visitors may chuckle at this name and wonder why it's called like that. The reason is because the public utility pole that's standing at the road that leads to the beach is number 69.
The shore is tucked into a private neighborhood but has a public access trail. There is plenty of shade on the beach.
Click any image to enlarge and view in a slideshow.
Waialea Bay Vacation Rental Properties
We offer three oceanfront vacation rentals at Waialea Bay on the Big Island of Hawaii.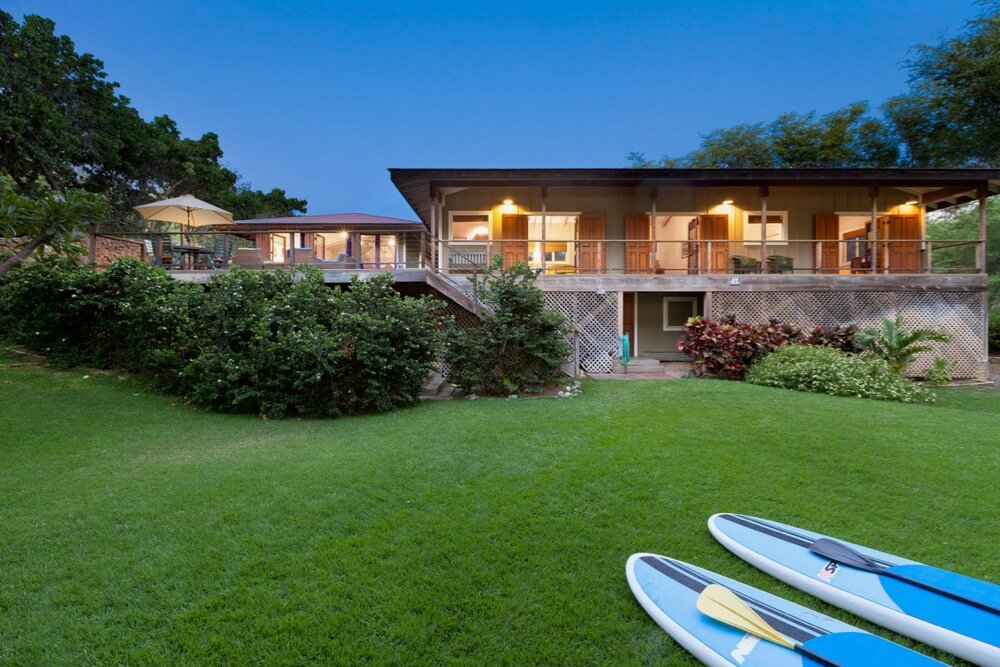 Lalamilo Beach House
The Lalamilo Beach House is a spacious and much-loved vacation home with 4 Bed/4 Bath.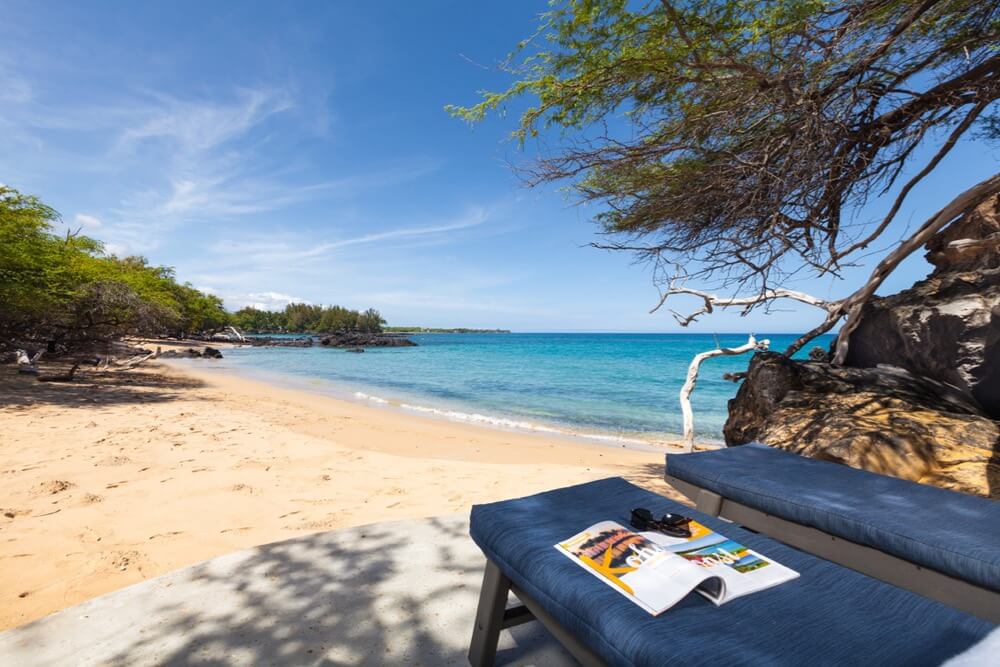 Lalamilo Beach Bungalow
The Lalamilo Beach Bungalow is a historic, 1930's beach front home with 3 Bed/1.5 Bath.
The Treadwell House
The Treadwell House is a quintessential beach house with 4 Bed/3 Bath and a 1 Bed/1 Bath Ohana.